We find ourselves in a time where sustainability permeates so much of our lives, it is no longer an option but a necessity. So much so that schools, the very places responsible for shaping the minds of generations, have now become hubs for promoting sustainable living.
Schools are vibrant ecosystems that foster values, attitudes, and behaviours. The culture within these walls can either be a barrier to or facilitate sustainability efforts. So let's explore the realm of sustainable school culture and discover how to cultivate it.
The essence of school culture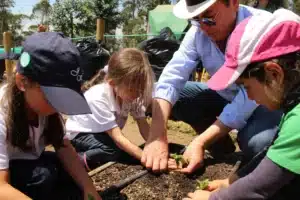 The culture within a school is a complex web of shared beliefs, traditions, and behaviours. It serves as a force that influences everything from teaching approaches to social activities. A positive, inclusive and supportive school culture can elevate students' academic performance, social growth, and overall wellbeing.
When it comes to sustainability, school culture is a cornerstone. A culture that embraces sustainability motivates students to engage with social, environmental, and economic challenges. It serves to nurture critical thinking, problem solving skills, and responsible citizenship, equipping students with the necessary tools to create a sustainable future.
Transforming school culture towards sustainability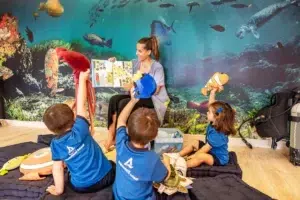 For a long time, education focused solely on academic achievement. Times, however, are changing, and there is more and more recognition that education should focus equally on instilling values and behaviours that support sustainability.
To do this, schools all around the world have begun weaving sustainability into their culture by integrating it into the curriculum, promoting practices and fostering an environment that reflects sustainable values. This shift is therefore not only a benefit to the environment, but also acts as a catalyst for students' growth and learning.
Here are some general steps for transforming your school culture towards sustainability.
Step 1: Creating a vision for education
The journey towards a culture of sustainability begins with a vision. This vision should be clearly shared among all stakeholders and aligned with the school's commitment to sustainability. The vision essentially serves as a 'north star' for all sustainability efforts within the school.
Developing this vision is a collective effort. Through engaging in discussions, interactive workshops, and comprehensive surveys, the school and its community can come together to identify its objectives and plan their approach to accomplish them. This collaborative process ensures that everyone is actively involved and fully dedicated to the shared vision.
Step 2: Weaving sustainability into the curriculum
Next it is crucial to integrate the vision and plan into the curriculum. This allows the principles to take root more deeply into the school's culture, helping students see how the concept of sustainability is connected throughout various subjects, and giving them a more holistic understanding of the issues.
For example, science classes can serve as a gateway for understanding climate change and biodiversity while social studies shed light on the economic aspects of sustainability. At the same time, language classes can provide a platform for exploring sustainability topics.
Step 3: Building a sustainable physical environment
Another important aspect is creating a sustainable physical environment within the school premises. This not only helps minimise the school's carbon footprint, it also provides the school with a real-world laboratory where students can learn about – and practice – sustainability.
There are many ways a school can create a sustainable physical environment. They can develop and implement waste reduction and recycling programmes, or carve out green spaces and vegetable gardens. For instance, École Secondaire Lacombe Composite High School in Alberta, Canada, hosts a 2-acre garden with over 250 fruit trees, pollinator houses for bees, and a near-net-zero tropical greenhouse.
Step 4: Promoting a sustainability mindset among staff
Teachers and staff play a role in shaping a sustainable school culture. Not only do they teach the principles of sustainability, they also model the behaviour. This makes professional development a key part to sustainability.
Professional development can take the forms of workshops, webinars, peer-to-peer Masterclasses, and courses on sustainability education. It can also involve sharing success stories, best practices, and collaborating on initiatives. Professional development, no matter its form, helps teachers increase and improve their understanding of sustainability and their ability to integrate it within the school culture.
Step 5: Fostering student engagement in sustainability practices
The foundations of school vision and teacher mindset is nothing without student engagement. When students actively participate in sustainability practices, they develop a sense of responsibility and ownership. They also gain practical experience in applying sustainability concepts.
As with professional development, there are a number of ways schools can engage students. They can involve them in sustainability committees, for example, or targeted projects. There are also extracurricular activities such as clubs and community service projects.
Whatever the method, engaging students is the final and most important step in nurturing the next generation of sustainability leaders.
Case study: École Secondaire Lacombe Composite High School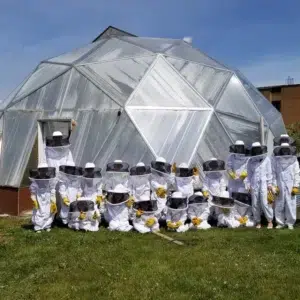 Let's take a closer look at the École Secondaire Lacombe Composite High School (ESLCHS) to see how it brings a vibrant sustainable school culture to life.
ESLCHS is located in Alberta, Canada, and began developing sustainability projects all the way back in 2006. But what started as independent, student-led initiatives quickly developed into a school-wide focus to help prepare students to be responsible, resilient, and respectful citizens.
This means that sustainability is now woven into the school's culture, well beyond academics. With sustainability projects that include installing solar panels, reducing their reliance on non-renewable energy, developing their outdoor spaces, to include a greenhouse, and a fully-fledged Green Certificate Programme, the school has created an environment where students are not just learners, but also stewarts of the environment.
And it's not only about what the school does on its premises that brings this culture to life, but also its partnerships with local environmental organisations. This gives the students opportunities to take part in wider community-based environmental projects.
In this way, ESLCHS shows that sustainability is not just an add-on module at school but a fundamental part of who they are. And it's this culture that prepares its students for their own future, and ours.
The road ahead: School culture in the age of sustainability
Looking ahead as we progress further into the century it becomes increasingly evident that incorporating sustainability into education is crucial. Schools that cultivate a culture not only contribute to environmental preservation but also enhance students' learning experiences and personal growth.
Building a school culture is a journey that hinges on having a clear vision adopting a comprehensive approach and involving the entire school community. The rewards of these efforts are vast. They include creating a planet for generations while paving the way for a more sustainable future.
We sincerely hope that this guide has sparked your creativity and provided strategies for nurturing a school culture.
To access resources and get ideas you can explore our blog posts or become a part of our community of educators who are dedicated to promoting sustainability. By working we have the power to make an impact.
Join the T4 Communities app or check out our blog more resources on school culture and sustainability, including expert-led Spotlight sessions and peer-to-peer learning opportunities. Let's make a difference, together.