At T4, we love the diversity of our educator's community and we believe that every person has a unique story worth sharing.
Meet Najma Mohamed, a teacher and a single mum of three boys who has been teaching for 36 years. She is an excellent example of pursuing an extraordinary professional path. Najma taught Physical Science and Biology for her first 20 years and now teaches Life Orientation and English at Gardens Commercial High School in Cape Town. Najma stumbled upon her career when she realised she loved teaching others and explaining things at a young age.
"I loved contributing to discussions when I felt I had answers to questions. I like putting in my two cents so I knew that I was supposed to be a communicator of sorts. I stumbled across teaching as a career as it was presented to us as an opportunity to study after high school."

Najma Mohamed
Najma's mother inspired her since she was an intelligent woman who only attended elementary school during the Apartheid years, but was well-read, so she knew the importance of knowledge. Furthermore, her father played a crucial role in motivating her since her childhood. Najma had the combination of feeling loved and getting freedom, which instilled the confidence she needed to pursue her teaching path. When she came home with her report card, and she was second in class, it was a defining moment for her. Her father was so excited, and she realised that she had the potential for endless possibilities.
Najma's teaching path came naturally to her as she found it easy to explain things to the learners. Her 12th-grade English teacher, Jenny Richter, inspired her to become a teacher since she wanted to be like her. For Najma, success means defining the parameters and elements of the life that she wants to live. She believes that having good relationships, financial stability, good health and a strong connection to God are important in achieving success.
But her path has come with challenges of marking and evaluating learning scripts. It is mentally draining for her. She also feels that it can be challenging to be strict with learners, and sometimes she thinks she's too soft with them. However, for Najma, the greatest reward is teaching learners that their minds are the most powerful tools they have. She believes that through their minds, they can achieve almost anything, and they shouldn't let their mind or thoughts hold them back from achieving their goals. Najma's journey exemplifies the transformative possibilities with her students and offers a glimpse into the rewards of the teaching profession.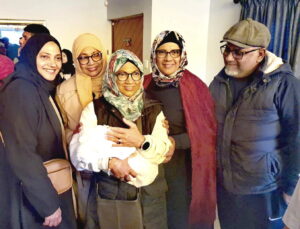 Najma's teaching is characterised by suspense, as she weaves a narrative in every lesson. By creating an atmosphere of anticipation and curiosity, she captivates her students' attention and encourages active participation. Through her innovative approach, Najma helps her students not only excel academically but also develop important life skills, fostering personal growth and a deeper understanding of the world around them.
In her spare time, Najma is the fundraiser for a heritage agency and has started her own non-profit foundation called 100 Hearts Cape Town. The foundation assists under-resourced youths to start small businesses to fund necessities for school, such as food and transport. You are welcome to get in touch with her to find out more!
Najma came across T4 Communities when her school principal signed up to be a T4 Country Ambassador. What Najma loves the most about T4 Communities is the sense of unity in our challenges and triumphs as educators. It is comforting knowing all teachers, despite our diversity, face similar struggles; have similar desires and needs and find profound joy in this amazing, spiritual rollercoaster of a career.
In conclusion, Najma Mohamed's journey serves as a testament to the power of determination, motivation, and passion to pursue one's dreams. Despite the challenges she faced, she remained focused, inspiring generations of learners to understand the transformative power of their minds. Najma's story teaches us that success is about striving for what we believe in and empowering others to believe in themselves and their potential.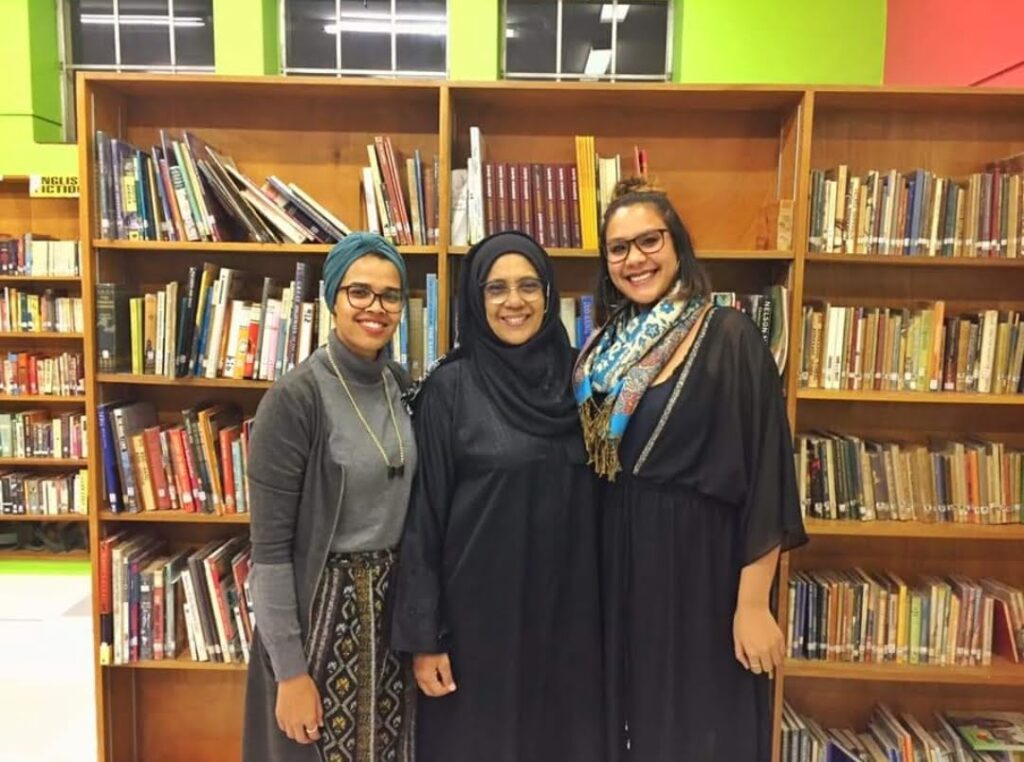 ---
Her remarkable life experience reminds us that teaching is not just a profession but a passion to inspire and impact lives positively. With this in mind, we can all strive to be like Najma and empower others to achieve their full potential, impacting generations to come.