At T4, we love the diversity of our educator's community and we believe that every person has a unique story worth sharing.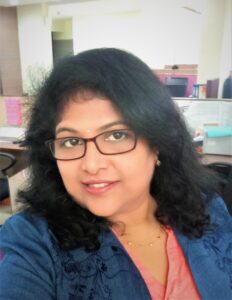 Meet Kalyani Rao, a global environmental educator and inspiration who fights against climate change. Let's get to know her!
Kalyani is from Visakhapatnam, a small coastal city in South India. She comes from a middle-class family, has a younger brother, and her father has been a role model to her since she was a child. Her dad taught her that it's important to have skills that will allow her to be self-sufficient, regardless of location or gender. He encouraged her to develop her own identity and lead her own life.
After facing personal challenges, Kalyani decided to shift the course of her life.
"I want to prove myself as an inspirational personality to other females because, in India, women are the main targets. If anything happens, wrong things will be projected on females only."

Kalyani Rao
To navigate life's challenges, Kalyani relies on meditation and breathing techniques, which have proven helpful to her.
During our interview, Kalyani expressed that there are two chapters in her life. Initially, her career was in administration and management. She later transitioned to education, where her calling to fight environmental issues resonated with her. As she gazed upon the ocean, she realised that through education, she could help change the world. That's when a school called her to serve as an activity coordinator and organise programmes that would instil an environmentally conscious mindset among the children. Kalyani understood that engaging students in activities was more effective than using words to control them.
She says, "I started learning a lot from students and got inspired by their messages and reflections." It was then that she realised that this was her destiny.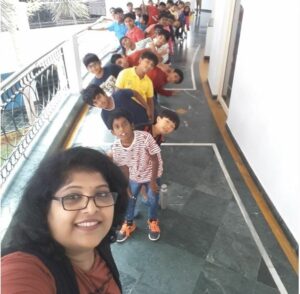 In the second chapter of her life, Kalyani discovered new passions that she wholeheartedly embraced. She honed her creative talents, delving into photography and embracing her innate artistic spirit. During this time, she uncovered a deep love for music and culinary arts, teaching herself and excelling in both.
Kalyani's mother was the first person to instil confidence in her. When faced with an exam she hadn't studied for, Kalyani called her mother, who encouraged her by saying, "I know you will do it. The answers will come to you." Kalyani's mother trusted her because she saw her daughter's innate capacity and strength.
The second person was the reporting director in her school, who suggested that she had something special that she needed to implement. It's how Kalyani discovered her creative skills.
Kalyani views success as a product of failure. She believes that to succeed, one must be willing to risk failure.
"Becoming a leader involves embracing failure to gain strength, and then eventually seeing success."

Kalyani Rao
One of Kalyani's greatest challenges has been gender equality. She advises not to show weakness because it leaves one vulnerable to being taken advantage of. She stresses the importance of meeting responsibilities and speaking up when things go wrong. Kalyani finds it challenging also to keep up-to-date with the latest necessary skills to compete with others in the present competitive world. She suggests that women and individuals from other genders develop these skills, or they'll face difficulties.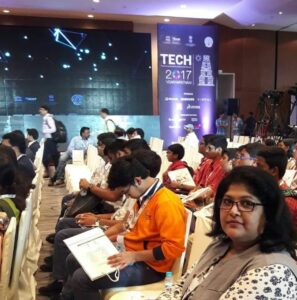 Kalyani considers her greatest reward to be the "unexpected amount of recognition she receives for her work as a teacher through her environmental projects." She stated that she never expected her career in education to be this successful, but it all resulted from the help and support of others. She doesn't have great ambitions, but she hopes her projects recognise UN organisations. Today, her Global contacts are extended in many countries and she has been noticed by top Educational organisations. Moreover, her SDG projects are supported by ICO, Department of Education, Philippines to spread it globally. Her team Suchana is her project strength and has been part of all her environmental projects. She believes that without teamwork, nothing is possible.
Finally, Kalyani Rao believes in "To maintain blues, bring more greens!" She emphasises the importance of environmental conservation and the need to lead a sustainable lifestyle. In today's world, where climate change is a pressing issue, she encourages everyone to take small steps towards a greener future.
---
T4 Communities' impact
When asked what our community of teachers could teach her, Kalyani replied,
"I respect the Global Educators, none other than Changemakers who transform the young minds towards Global citizens and thinkers. Also, they sacrifice their personal responsibilities for the development of Quality of Education."
She also emphasised that whatever T4 has to teach her, she's ready to learn. She stressed that her mind is like an empty book ready to take in new knowledge and ideas and that she will come with an open mind for any T4 discussion.